Bored of childish video games? Yes? Let's find something interesting and exciting for you. The ones which provide you the best experience of playing your best soccer games. Here we have Best Soccer Games for Android for the Updated October 2017. The games are totally the top most rated games with such a great development,skills and graphics those will really attract you. You must try this to explore most out of it.
Explore the Best soccer games for android in 2017. And these are:
Top 7 soccer games for Android users: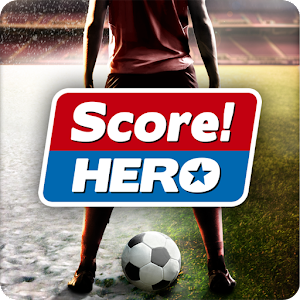 Amazing addition to football games, and real addiction for soccer lovers. It's a free to play game but in game items need to be purchased.
KEY FEATURES:
– Hero B can be earned through watching different videos or through game-play.
– Mobile data and WiFi operated.
– This app contains Third party advertisement. To avoid ads you have to purchase in game currency from shop.

It's a game with amazing physics. It's a soccer game with veneers, with good graphics and can also be played online.
KEY FEATURES:
Shots can be played with precision and accuracy.
Impact can also be added.
Ball can be choose for different scenarios.
Level of difficulty can be changed.
One can play World championship.
Offline mood for challenging AI.
3. Pixel Cup Soccer:

Have Arcade system with amazing graphics. It has fun effects for lovers of retro aesthetics.
KEY FEATURES

Face off in different conditions.
Time and speed of the match is customized.
One can choose their best team.
Clean and challenging game play.

The one of the best version of football games who just blown out the sales with the latest edition of the "Pro".
You can play local leagues with your friends and even championships.

It's a football game with retro aesthetics. Specific number of goals is required in specified time period. Level of difficulty raised by time.
KEY FEATURES:

Selection of you starting team option
Training for striker's core skills.
Plays against the best team of the world.
Improve your earnings by attracting sponsors
Career advancement option available.
Flick to curl or lob your shot around defenders
Select your starting team

One of the king of soccer games. It's perfectly optimized to play your football game on your tablets or phones. It has options of more than 30 leagues. Bigger and better than before.
KEY FEATURES:

FIFA Mobile make soccer more exciting games as ever before.
Build your own team.
Manage your own team make it more realistic.
This game is built exclusively for mobile users.

In our compilation it is one of the best soccer games. With great Graphics Quality, it's fluidity of movement making it on top of the games list. You can save your favorite players, even sharing with your patterns option is also available.
KEY FEATURES:
FIFPro™ licensed players
Customized teams
Different divisions and competitions.
Build your own stadium
Seasoned Games
Google play achievement's option
Logos and kit can also be customized
Exclusive soundtracks are available.