Zipping not only saves on the space in your PC or desktop but also help in convenient retrieval of the saved data. However, when not efficiently executed using the appropriate compressor, you can end up losing your data. Though most computer users are familiar with the .zip extension, there is the alternative .rar extension. What extension you get depends on what compressor you use for the zipping process.
Maybe one of the questions you will meet so often is the difference between two popular compressors; 7 zip portable and WinRAR. And, of course, which one is better. Honestly speaking, comparing the two equates to orange-mango kind of comparison. They share many things in common in terms of features and functionality.
WinRAR, a compression and archiving program, though 100% associated with .rar extension, can extract from popular .zip extensions. It comes fully in the form of the paid program no wonder it is not so popular to many comp users. WinRAR has been in existence since 1995 when it was first released for use by the public.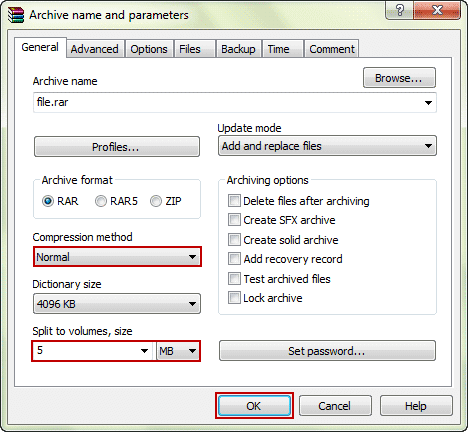 7-zip, on the other hand, refers to a high-end archiver that compresses mainly he GZIP and ZIP formats. It boosts the 7z archive format and mainly uses the LZMA and LZMA2 compressions. Whether free or premium, 7-zip has a higher potential of extracting from both the .zip and .rar extensions.
Similarities
WinRAR and 7-Zip are almost the same. They have both the same scope of functionalities. That is, creating the zip files and unzipping them. Here are some more similarities between the two software;
They are the smallest when it comes to compression
They come with additional file decompression methods
Differences between ZIP and RAR:
RAR compressions are denser as compared to the Zip formats. This enables for the saving in space and several other advantages.
The.rar extensions also feature the multivolume formats that miss in.Zip ….This format helps in.
Some of the additional RAR features include:
Restructure broken .rar files
Protection against malware and zipped file corruption
Vital records protection for specific records
Working with RAR is a step ahead overcoming huge files of up to 8,589,934,591 GB. On the other hand, the maximum size of the file that you can work with using the ZIP format is about 4GB. This can be a limiting factor when working with video files using the ZIP extensions
If you a pro fancy GUI then WinRAR software should be your best friend. For this reason, there is no any compressor out there can meet the level of its performance leave alone 7-Zip
However, even with the innumerable inefficiencies, ZIP formats retain its position as the widely used formats on the internet. Meaning there are substantial pros it offers that lack in RAR extensions.
The strongest ability of 7-Zip lies in the speed of extraction. The speed at which you will extract the documents are relative to resource usage and performance in both background and foreground processing. Manually, you can increase this speed by switching the performance profile through the battery icon on the windows system tray. However, even with the adjustments, you will realize that 7-zip software works great with less volume. The case is the same with .zip creation Vs. .rar creations
Misses
Whereas not all types of WinRAR have the potential of extracting .zip files, all 7-zip software (even the free ones) can be used to extract all .rar documents. This is a big plus when looking for something that will solve all your worries in the most efficient manner.
The speed of compression and extraction varies from one computing device to another. You can, therefore, go ahead purchasing and lose the money.
For computers with the slow speed, it can be daunting to work with multiple and bulky devices
There have been insecurity records in the past raised by different users. That raises an eye-brow more so when it comes to working on crucial records
Can be slow sometimes when compressing certain types of files. Additionally, 7-zip is resource-intensive as compared to WinRAR counterparts.
Conclusion:
Choosing the most appropriate compressor or archiver is just like buying a new car. Someone will prefer speed over everything while another person may look for other aspects of the software. This is the reason why most adept computer users prefer having both WinRAR and 7-ZIP compressor alongside one another. However, WinRAR should be your priority followed by a free 7-Zip compressor.