For stock images, you can search and download royalty-free clipart on Depositphotos. In our library, you'll discover a selection of vector graphics, clip art, works of conventional and digital art, as well as paintings and sketches. For commercial usage, feel free to purchase illustrations.
Find millions of imaginative images for your projects, both online and off, at low costs.
Advantages Of Using Depositphotos
Today, stock photography and assignment photography are the two most popular genres of photography marketed on the market. Assignment photography is the practice of taking pictures of a certain subject, whereas stock photography is the practice of taking pictures to sell them in the future.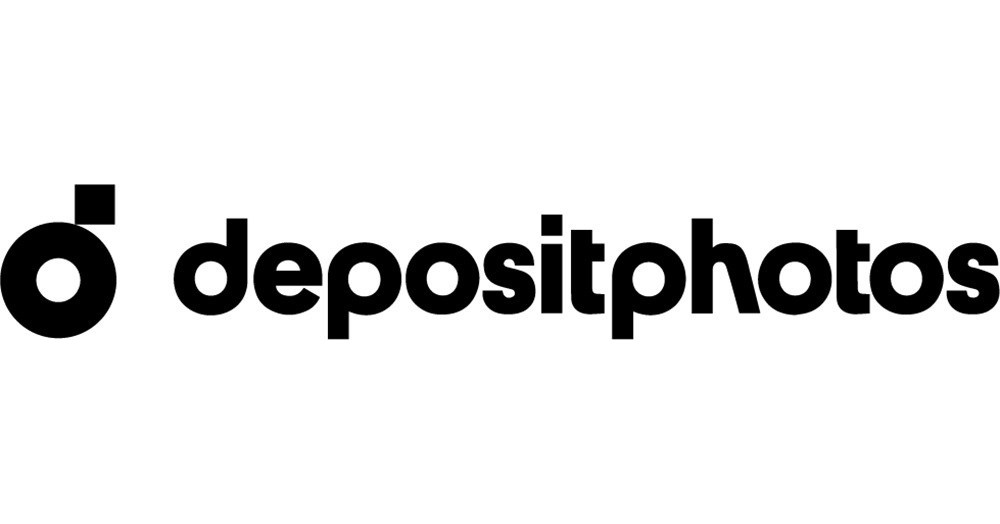 Stock pictures are an excellent choice for small business owners when utilized wisely. The cost of professional photography is high. For companies with little marketing expenditures, the price may be exorbitant. A company that posts four times per week across four social media channels will use roughly 200 photos every year. Here are some advantages of Depositphotos:
Licencing up front. Without having to worry about copyright issues, you are aware that the image is yours and you can use it any way you like. (You cannot use a photo simply because you searched for "free" photos.)

Flexibility. There is plenty of opportunities to crop and resize the photographs to suit your needs because you can download huge files.

Utilize visuals to establish a recognisable brand. When you purchase a photo from Depositphotos, you have unlimited rights to use it for personal or professional projects including advertising, marketing, apps, websites, social media, TV and film, presentations, newspapers, magazines, and books, as well as product packaging, among countless other uses. Downloads are available at any time, and your Depositphotos account saves past purchases for convenient access.

Instant Photo Access. Instant access to the photos you want allows you to utilise them right away after buying them. You can save a lot of time by not having to wait for the photo to be developed and processed. Creating an account with one of the many stock picture agencies is all that is required to obtain stock photos. Simply select the desired photo to download it right away.
Because they have a greater influence on the audiences that these initiatives are intended for, stock images are frequently used in all types of commercial, editorial, entertainment, and artistic ventures.
What Are the Uses of Stock Photos?
Although there are countless applications for stock pictures, they all fall into two distinct and dominant categories:
Any project where the primary objective is to make money is considered to be using stock pictures commercially. Stock photographs must have all rights cleared, including model and property releases, to be eligible for this use (which the majority of them are). But how can stock photography generate income? The following are some of the most typical commercial uses for stock photos:
Branding in Marketing & Advertising

Social media and online visibility

Creative Projects & Artistic Productions (Decoration, etc.)

Identity Corporate Business Supporting Materials (Presentations, etc.)

Items for Reselling
The range of potential applications for stock photographs in this category is practically limitless. Your website design, your upcoming marketing initiative, your business presentations, your social media postings, the banners and posters for your storefront, a fresh t-shirt design to sell in your online store—all of these things and more. Stock images can be used for anything.
Use in Editorial Industry
When stock images are used editorially, they are used to support or show editorial material rather than being used primarily for commercial gain. Among the principal editorial uses are:
News coverage includes televised news stories, articles in newspapers and magazines, etc.

Articles for periodicals, blogs, textbooks, etc. that serve as illustrations and companion pieces.
Due to their non-profit status, editorial stock photos often contain subjects and content that cannot be legally used for commercial purposes, such as pictures of large crowds of people, well-known places and scenery, trademarked activities, recognisable people, etc., without model or property releases. Any commercial use of those images would require prior authorization from the owners of those rights.
Where Can I Find Stock Photos?
Online stock picture agencies are among the top sources of high-quality stock photos. These picture banks offer a very serious and trustworthy service and specialise in selling royalty-free photography.
You must remember that stock photographs, like all other images and photos, are subject to laws governing copyright, property rights, and privacy, thus it is essential to have a reputable business confirm the legitimacy of the images they offer. The same is true for quality; all agencies examine the images they intend to sell and determine whether they are both technically sound and have a good market value.
Furthermore, all stock picture companies (or the ones that are worth knowing) have a sizable collection of photographs in their catalogues, some of which number in the millions. In just a few easy clicks, you may browse and download their libraries of images.
Availability
A wide range of images is available at Depositphotos. Millions of photos are available for selection on all major stock photo websites. There are many images to choose from on stock photo websites, whether you're seeking pictures of contented, smiling patients or attempting to discover the ideal city skyline.
Within a few minutes of your search, you can find photographs on any topic, and their variety gives website creative teams more options. Finding photos for your dental office won't be a problem at all.
Stock photo images can be modified to meet the requirements of your dental office. These images support text, layering, and brightness adjustments. There are no limitations on how you can use these stock pictures unless the license specifically mentions one.
Bottom Line
Budget, time constraints, and preferences for in-person interactions are a few of the important considerations in terms of stock photography. Additionally, it depends on the type of content.
If you're advertising a certain service, stock photographs are fantastic. However, it should rely more on original photographs if you're trying to advertise a personal initiative.
People frequently choose to use both their photos and stock photography. This saves a tonne of time and money and immediately fixes any flaws. Therefore, for more info click to the website given below: