Disney+ is one of the hottest streaming services right now, given that it's continuously expanding in different countries across the globe. If you're a fan of all things Disney, then you know Disney + can be watched on different streaming platforms, including Google Chromecast, Roku, and FireStick.
But how do you get it on your Roku device? We've got you covered. Here's how to easily stream Disney+ on Roku.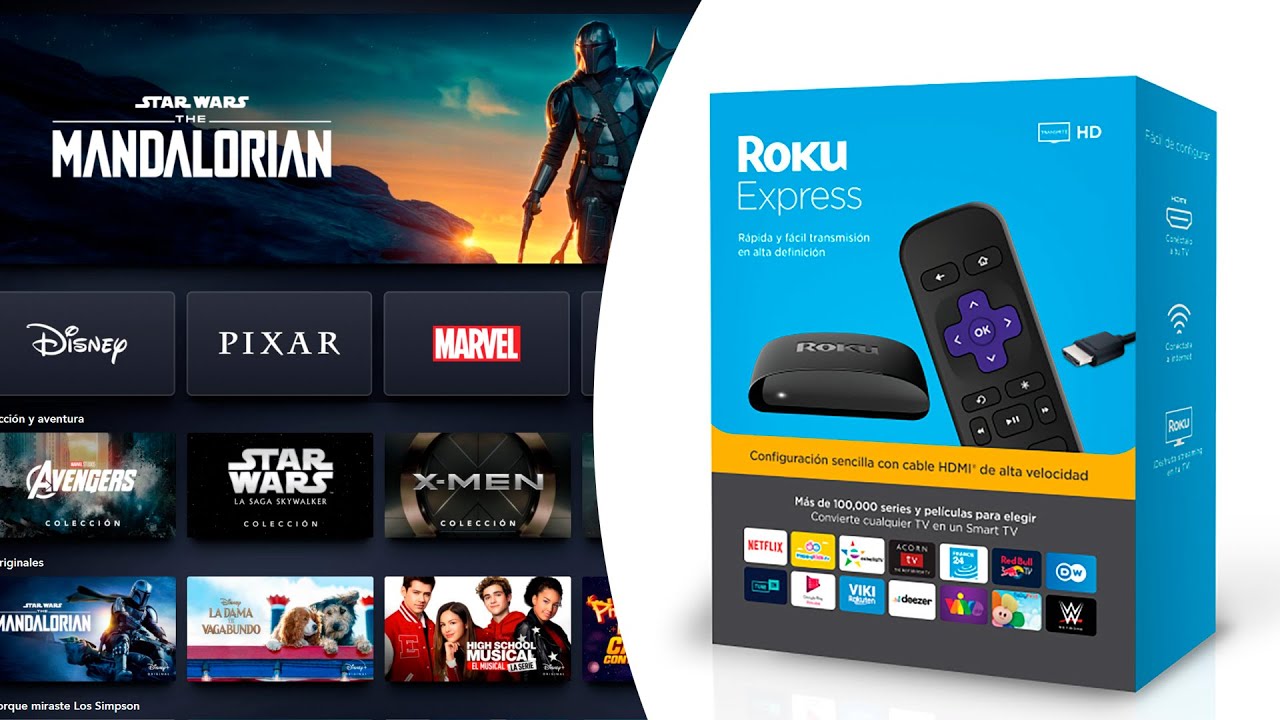 Watch Disney Plus on Roku in 5 Simple Steps
Just like Netflix, Hulu, Go Latino TV, and other streaming services, Disney+ is a versatile streaming service that can be watched on various streaming sticks and dongles. While many think that it's complicated to integrate Disney+ into Roku,  it's actually quite easy. Just follow these simple steps, and you'll be streaming Disney + content on your Roku in no time:
Open up your Roku device, go to Movies & TV, and select Streaming Channels from the home screen. This will take you to the Roku Channel Store, where you can search for channels and apps.
Search for Disney Plus and select it from the list of results. You may also see an ad for Disney+ displayed on the home page of the Channel Store. Select it if you see it.
Once you click on Disney Plus, a new window will open with more information about the app. Click Add Channel to add the app to your list of available channels on your Roku device.
After adding Disney + as a channel, go back to your home screen and select it from the list of installed channels. This will open up the sign-in page for Disney+. Select Sign Up Now if you don't already have an account, or enter your username and password if you do have an account already set up with Disney+.
Once signed in, enjoy all of your favorite movies, shows, and specials that are now available through Disney+. You can also access additional features, such as creating profiles and downloading content for offline viewing!
Common Issues You Might Encounter While Watching Disney+ on Roku
Sometimes, issues may arise while streaming content. Like any other streaming platform, Disney+ is not perfect, and so is Roku. Here are some of the common issues you might encounter when setting up or watching Disney+ on Roku:
Compatibility Issues – most people don't realize this, but not all Roku devices are compatible with Disney+, especially the older models. But the newer models usually support most streaming services, like Netflix, Hulu, Sling TV, DISH TV, and more. Before you download the app or sign up for an account, make sure your device is on the list of compatible Roku models.
Login Issues – if you're having trouble signing into your Disney+ account on Roku, try resetting your password or checking to make sure that your email and password are correct. If you've tried everything but you cannot access your account, it's advisable to contact Disney+'s help center as soon as possible.
Slow Streaming – if you're experiencing slow streaming or buffering issues, try restarting your Roku device and/or resetting your router. If your device and internet aren't the problems, it could also be an issue with the Disney+ servers. In this case, contact the support team for help resolving the issue.
Final Thoughts
Streaming Disney+ on your Roku device is easy and convenient! With just five simple steps, anyone can access all their favorite movies, shows, and specials offered by this great streaming service. With just a few simple steps, you can enjoy all of your favorite movies and shows whenever and wherever you want. Just make sure you have a compatible device and a reliable internet connection!