Many users have reported Crunchyroll Error Code med 4005 popping up on the screen while streaming their favorite anime shows on the site. The same issue of Error 503 Code has been witnessed by many users while using the Crunchyroll App on Android and iOS devices too.
We are here to help you out in fixing this cross-platform 4005 Error on all Crunchyroll apps and the official website. The amazing thing right now is that there is no such error on many Firestick, Roku, or even on Google Chrome streaming.
But before moving any further here are all the details regarding the app update. So make sure to update your Crunchyroll Android or iOS app to get it fixed in the first place.
Crunchyroll App Latest Update :
| | |
| --- | --- |
| App Name | Crunchyroll_App |
| File Size | 25.83 MB |
| Latest Version |  3.0.0 |
| Operating System | Android 5.0 and Above |
| Developer | Ellation Inc. |
| Updated On | November 2023 |
| Play Store Link | Crunchyroll on Play Store. |
What is Error code MED 4005 in the Crunchyroll App:
Service unavailable.
HTTP server error 4005
4005 error.
This error can appear in any browser irrespective of the different OS. You might get it in Windows, Mac, Linux, and even smartphones. Any device with internet-enabled on it can display error 503 on the Crunchyroll screen.
You will notice service unavailable or error 503 inside the browser window just like other web pages do.
If you are using the Crunchyroll service support extension on the browser, then you can easily find out the root cause of this error. If this error code is followed by a certain number like .3, .4, then it means the error is specific.
Understanding Crunchyroll Error Code MED 4005:
The No Network Connection Error is a server-side issue which means the server is temporarily unavailable. This can be due to maintenance or server overloads. However, it's good to perform the below-mentioned troubleshooting steps as sometimes the issue can be from the user's side as well.
Fixing Crunchyroll Network Error on iPhone
Step 1: Check Your Internet Connection
Sometimes the error can occur due to an unstable internet connection.
Switch between Wi-Fi and Mobile Data: Try switching to mobile data if you are on Wi-Fi and vice versa to check if the issue is with your internet connection.
Step 2: Clear Cache and Data
Go to Settings > General > iPhone Storage > Crunchyroll.
Tap on "Offload App" and then reinstall it. This will clear the cache without deleting the app.
Step 3: Reinstall Crunchyroll
If clearing the cache doesn't work, try uninstalling and reinstalling the app.
Fixing Crunchyroll No Network Connection on Android
Step 1: Check Your Internet Connection
Similar to the iPhone, first check your internet connection.
Switch between Wi-Fi and mobile data.
Step 2: Clear Cache and Data
Go to Settings > Apps > Crunchyroll.
Tap on "Storage" and then tap on "Clear Cache" and "Clear Data".
Step 3: Update Crunchyroll
Sometimes the error could be because of an outdated app. Update Crunchyroll through the Google Play Store.
Fixing Crunchyroll Network Connection Error on PC
Step 1: Check Your Internet Connection
Make sure you have a stable internet connection.
Step 2: Clear Browser Cache
On your browser, press CTRL + SHIFT + DELETE and select the cache and cookies option, then clear them.
Step 3: Disable Browser Extensions
Sometimes browser extensions can cause conflicts with the Crunchyroll web player. Disable all extensions to see if this resolves the issue.
Step 4: Try a Different Browser
The issue might be with your browser. Try accessing Crunchyroll on a different browser.
Fixing Crunchyroll Error Code MED 4005 with Cache Cleaning on the Android App:
To clear the Crunchyroll App Cache on Android devices, you have to follow these steps.
First of all close the Crunchyroll app.
Now go to Settings
Go for Apps
Search for the Crunchyroll app
Go to Storage
Tap on Clear Cache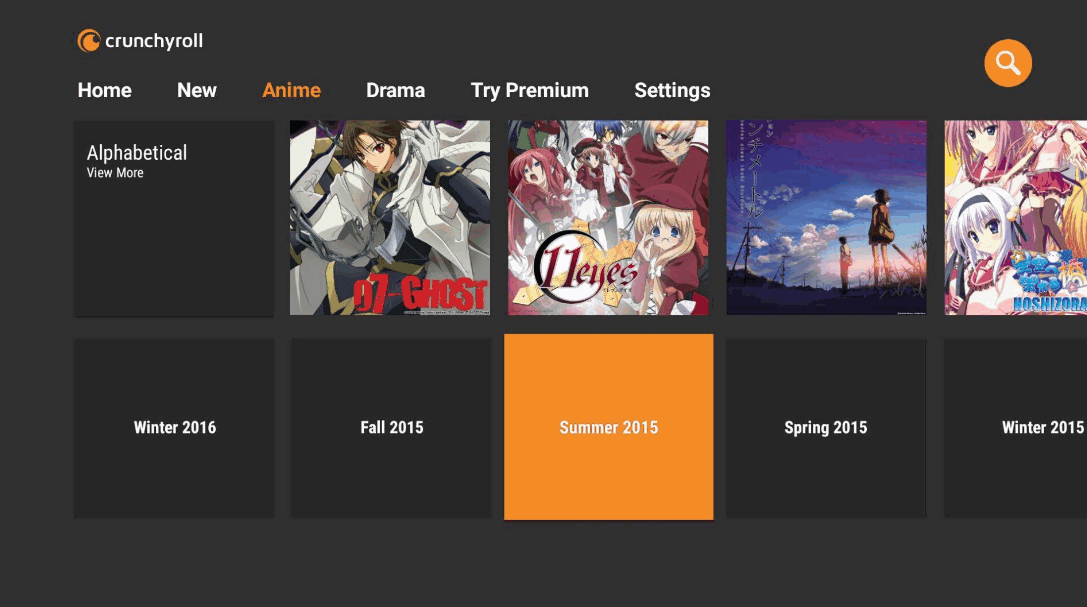 That's it. Once your app cache is cleared you won't see the error message again on Android devices. While the iOS device uses auto cache clearing which will fix the issue.
How to Fix Crunchyroll Error Code MED 4005 with DNS Cleaning:
As we have discussed above, then this error is related to the server. If the server is down or there is an outage problem reported on the server, then you will get this error code. Here are a few things that you can try on your system:
Refresh the browser and try opening the Crunchyroll URL again. To refresh the page, press Ctrl+F5 key.
If the issue still prevails, then wait for a while. There are chances that technical executives might have been working at the server level and the problem exists due to this reason.
If you have subscribed to any plan and is going to expire in the coming week, then make sure that you have not subscribed to the plan twice otherwise multiple orders can be created. Most streaming services don't allow multiple orders on their own but few don't support this payment system.
Restart all your devices like a computer, modem, and router.
If there is some issue with the Crunchyroll website, then restarting all the devices will solve the purpose. If there is a problem with the DNS settings, then you must contact the ISP.
Note: If after rebooting the devices, you are still getting error code 503 or a service outage problem, then there might be DNS issues. You can pick new DNS servers from the public or free DNS server list.
Another way to fix this error code is to call Crunchyroll support directly. If the technical executives sitting there are well aware of this error code in a particular region, then they will inform accordingly and if they find the problem only reported on your system, then they will diagnose it accordingly. You can visit the support page and get contact information from there. If there is some social account given on the website, then you can drop your query there on the page.
You can check the tweets from other customers who have recently posted on the Twitter account maintained by the company and get an idea about the issue. With the help of a hashtag placed in front of the website, you can try searching for a solution on Twitter itself.
Crunchyroll Error 4005 Service unavailable Popup Messages:
Here are all the messages people have been posting on Social media regarding Error Code 4005 on the Crunchyroll App/Website.
So @Crunchyroll_de doesn't want to work rn, which is a bit inconvenient if you want to check their catalogue but seriously, who can be upset when there's such a cute error message? Not me! I'll be waiting patiently for the shinobi to finish their mission. ? pic.twitter.com/MWd8xkcEsK

— Sky (家の方) ??❤️?? (@sky_fish_7) August 16, 2020
@Crunchyroll OK, I tried #Crunchyroll support, no answer, so can you please tell me what error code 114 is and why for the last 24 hours I keep getting it on my Roku app?

— david williams (@dantivirus) August 16, 2020
Latest features in Crunchyroll: Stream TV shows & watch the latest movies:
Crunchyroll + Live anime TV subscribers with this latest app version can now enjoy our new and improved Live Guide feature!
Improved
We understand how important TV time is, so we've squashed some of those pesky bugs getting in the way of your Crunchyroll streaming experience. Make sure you download this latest app version and get back to binging your favorites!
Final Words: 
If you are still getting the Error Code med 4005 on your Crunchyroll app you can comment below and we will make sure to go through the new process to fix it for you. If your issue persists, read more about the Crunchyroll Network Error here.